Office shifting service providers every aspect of your commercial move such as packing, loading, and transporting office goods. With our stress-free and consistent moving services, there is never a loss of working hours involved in the transport and delivery of goods. Our deliveries are completed with minimal timeframes. We've designed our services to meet your office relocation needs at an affordable rate. We assure you that our service is stress-free and your happiness will be a priority.
Choosing the Right Office Movers with OfficeBodol
Selecting the right office movers is the cornerstone of a smooth office move. When researching office shifting companies, consider factors such as their experience, reputation, and customer reviews. OfficeBodol, with its years of experience and stellar reputation, stands out as a reliable partner for your office move. Look for professional office relocation services that offer comprehensive solutions, including packing and unpacking, furniture disassembly and assembly, and eco-friendly practices.
Minimizing Downtime During Office Relocation with OfficeBodol
One of the critical challenges of office relocation is minimizing downtime to ensure business continuity. A well-thought-out office moving checklist and a carefully executed plan are vital. With OfficeBodol's expertise, you can optimize your timeline and ensure that your business operations experience as little disruption as possible.
Office Moving Tips with OfficeBodol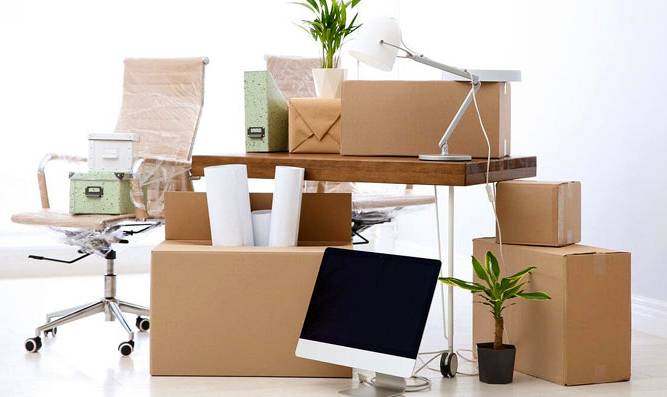 Before the big move, it's essential to prepare your employees and provide them with office moving tips. Clear communication and a well-defined plan can help alleviate any concerns your team might have. OfficeBodol can assist in guiding your employees through the process, from packing personal items to labeling their belongings for efficient unpacking at the new location.
Managing Employee Relocation with OfficeBodol
Managing employee relocation is a crucial part of the process. Ensure that your employees are informed about the move well in advance and provide assistance with the logistics of their move, such as transferring their workstations, files, and equipment. OfficeBodol's expertise in employee relocation can contribute to a more efficient transition.
Ensuring Data Security During Office Move with OfficeBodol
The security of your sensitive data should be a top priority during an office move. Partnering with OfficeBodol ensures that your data is securely packed and transported, digital files are protected, and the confidentiality of sensitive information is maintained.
Packing and Unpacking Services with OfficeBodol
OfficeBodol offers professional packing and unpacking solutions. Opting for these services can save you time and ensure that your items are packed securely to prevent damage during transit. Additionally, OfficeBodol can efficiently set up your new workspace, making it ready for business.
Eco-friendly Office Moving Practices with OfficeBodol
Consider the environmental impact of your office move by embracing eco-friendly practices with OfficeBodol. They can help you reduce waste, recycle materials, and minimize the carbon footprint of your move. This aligns with corporate responsibility and sustainability goals.
Cost-effective Office Relocation with OfficeBodol
Cost-effective office relocation involves budget planning and cost analysis. Make sure to request detailed quotes from OfficeBodol and understand their pricing structure. This will help you budget effectively and prevent any unexpected expenses.
Conclusion
Streamlining your business move requires careful planning and choosing the right office relocation services. With OfficeBodol as your partner, you can transform your office move into an opportunity for growth and improved efficiency. The transition to your new workplace will be a smooth and positive experience for both your business and your employees. OfficeBodol is the name to trust when it comes to office relocation services, making your move a success.